You May Qualify for an Oregon Traffic School or Traffic Diversion
I've written before about traffic tickets and the possibility of diversion – or an Oregon traffic school – and whether you should enter into the program on a first ticket. Sometimes we may be able to beat your ticket. Other times, you may not want to run the risk of a trial if your case looks difficult to win. You may also be looking for a quick resolution to your case.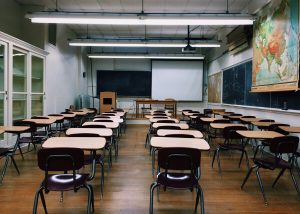 In that situation, you may want to accept an entry into an Oregon traffic school or diversion program. I've contacted several courts in Oregon and asked them for the qualifications for their traffic schools or traffic diversions. This information should be considered for informational purposes only and not as a definitive source. You should contact the court to confirm the existence of a traffic school or traffic diversion option if you're interested in the program.
Please keep in mind this is not an exhaustive list of Oregon traffic school, Oregon traffic diversions or Oregon traffic deferred sentencing alternative. There may be some programs out there that I missed or the programs may change. Oregon traffic school is a court-by-court program; there is no standard program like you may find other places.
Keep in mind, there are still risks involved with traffic school or traffic diversion – including what could happen if you can't comply with your end of the bargain. Contact me if you'd like to discuss your case or if you don't qualify for traffic school and want to fight the ticket or explore your other options.
********
Oregon Traffic School Qualifications
| | | | | | |
| --- | --- | --- | --- | --- | --- |
| Court | Eligibility | Timing | Class | Good Behavior Terms | Cost |
| Beaverton Municipal Court | No moving violations or traffic crime convictions, or traffic diversions in prior 2 years. No speed racing or 100+ mph. No pending tickets. |  pre-plea |  CSI | complete class and pay fee w/in 60 days |  $70-200 + class |
| Clackamas County Circuit Court | No court-based program | | | | |
| Clackamas County Justice | No court-based program | | | | |
| Clatsop County Circuit Court | No court-based program. No prosecutor diversions. | | | | |
| Fairview Municipal Court | | | | | |
| Hillsboro Municipal Court | Two options: 1st offense seat belt tickets (all ages); or 15-18 year old, in school, living at home w/ first offense ticket. No prior tickets, no CDL. | Must plead no contest | | ticket dismissed upon completion of class | Pay $40.00 fee to court + pay for class |
| Hood River Municipal Court | No traffic school in prior 10 years; no accident w/ current ticket; excluded: DWS; No insurance; Failure Carry Proof Insurance | Must enter before plead not guilty | Uturn180.com | | Pay presumptive fine to court + pay for class |
| Lake Oswego | No ticket or class in prior 10 years | Must enter before plead not guilty | Uturn180.com | | Pay for class |
| Marion County Circuit Court | no convictions or diversions w/in last 3 years; no other pending tickets; no accident; no school zone; no work zone; | pre-plea | uturn 180 or ntsi | 120 days no tickets, do class w/in 120 days | 50% of presumptive fine + class cost. If fail to comply, must pay max fine. |
| Marion County Justice | Non-CDL, clean record for 3 years, no pending tickets, no accident, no Class A tix, No "no insurance" tix. | pre-plea? | Uturn180 or NTSI I. No online courses. | Keep clean record for 180 days. | Presumptive fine + Pay for Class |
| McMinnville Municipal Court |  No CDL; Most citations eligible with clerk. no school zone or accident tickets w/o talking to judge. Class As may have to go to judge. | pre-plea |  Class (Uturn180?) w/in 30 days. |  n/a |  court cost based on class of violation, close to base fine. $150/250/400 fee to court. if no class, have to pay presumptive fine in addition to fee. |
| Milwaukie Municipal Court |  No school or work zone; no cell phone tix; no class A tix; no CDL; no multiple moving violations; no moving violations prior 5 years; no pending tix; no pending crim cases; no traffic diversion in prior 10 years; no objection by citing officers; Must have had license for 5 years | pre-plea |  HRDC w/in 90 days. proof w/in 120 days |  12 months good behavior |  1/2 fine w/in 30 days |
| Multnomah County | No court-based program | | | | |
| Salem Municipal Court (Adult) | No moving violations or traffic crime convictions, or traffic diversions in prior 10 years. No speed racing, 100+ mph. No pending tickets. | pre-plea | | | minimum fine, pay for school |
| Salem Municipal Court (Youth) | No moving violations or traffic crime convictions, or traffic diversions in prior 10 years. No speed racing, 100+ mph, driving w/o license, permit, outside restrictions. No pending tickets. | pre-plea | | | minimum fine, pay for school |
| Sherwood Municipal Court |  no traffic school or tickets in prior 5 years; No CDL | |  CSI ($40-45) |  good behavior for 12 months |  $45-285 |
| Silverton Municipal Court | Single violation; no other moving violations or traffic crimes in last 3 years; valid non-CDL; no accident; no "no insurance;" no charges with fines > $435 | pre-plea | | complete class within 90 days 180 days clean record | presumptive fine |
| Silverton Municipal Court | Insurance Diversion: no other insurance tickets in last 3 years; show proof of insurance w/in 14 days; | pre-plea | | keep active insurance for 180 days | presumptive fine |
| Troutdale Municipal Court | No court-based program | | | | |
| Tualatin Municipal Court | no traffic school or tickets in prior 5 years; No CDL; no out of state drivers? | | |  No |  $45-285 |
| Washington County Justice Court | No moving violations or traffic crime convictions, or traffic diversions in last 4 years; No CDL, no pending tickets | Must enter before plead not guilty | CSI or NTSI. Proof of class due in 60 days | Keep clean record for 12 months | $50/$75/$100 depending on violation level + pay for class |
| Woodburn Municipal Court | clean driving record for last 3 years; no prior traffic diversion; no CDL; no Driving While Suspended; no No Insurance; no cases involving accidents | pre-plea | 4 hour class: NTSI or Uturn180 as referred by court | keep clean record for 3 months after entering plea | presumptive fine to court, class fee |
| Yamhill Circuit Court | clean driving record for last 3 years; no prior traffic diversion; no CDL; | pre-plea | | Do class w/in 30 day | 50% presumptive fine to court, class fee |