About Me
For most of my life I've worked in helping professions. Before I came to the law I worked for Washington's Department of Social and Health Services. I helped people get food stamps; I signed them up for reduced-cost childcare; I made sure they got the benefits that kept them from falling through the cracks.
I first felt the calling to become an attorney when an elderly gentleman called me looking for help. He'd been wrongly denied benefits in the past but that was only the beginning of his problems. He faced legal problems – criminal charges and eviction – and he couldn't find anyone to help him. I wanted to help him but couldn't. I felt that if I were an attorney I could truly help people in dire straits.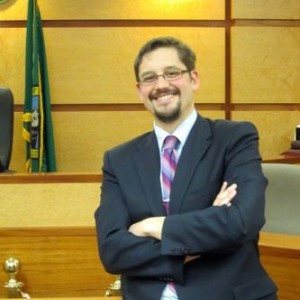 A short while later, I enrolled in law school.
Even before I was an attorney I continued working to help others. During law school I worked as intern with the Oregon Department of Justice helping to get kids away from abusive situations. When an opportunity arose to directly help people – through criminal defense work – I jumped at it.
I have years and more than 60 jury trials worth of experience that I can bring to your case. Let me help you find the best outcome for your problem. Everyone needs a good attorney – let me be yours.
My Professional Credentials
Education
Lewis & Clark Law School, 2007
Lewis & Clark College, B.A. in International Affairs
Bar Admissions
Washington, 2007 #39714
Oregon, 2011 #110386
Court Admissions
U.S. District Court for the Western District of Washington
Professional Associations
Washington Association of Criminal Defense Lawyers
Washington Defender Association
Oregon Criminal Defense Lawyers Association